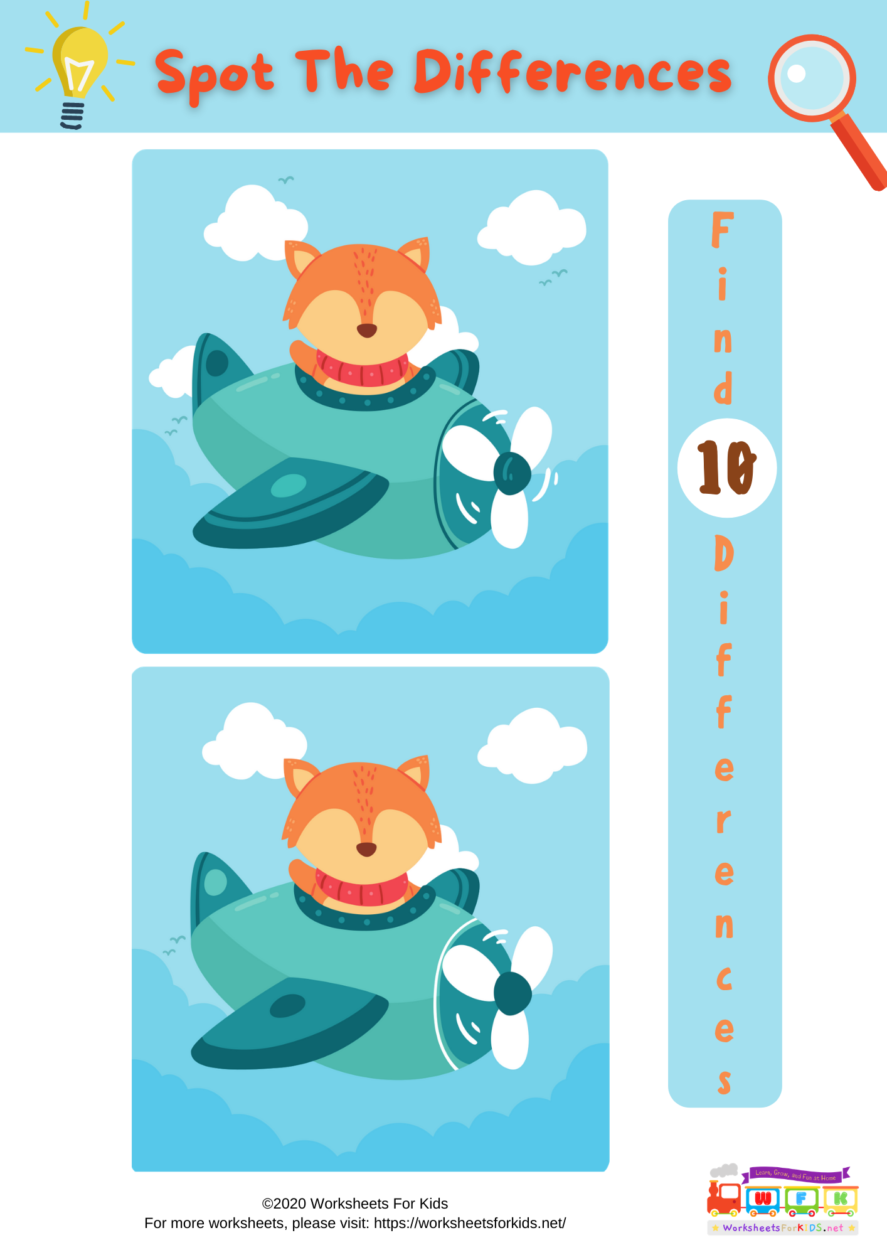 Hello! Look at these pictures. These airplanes scenes look awfully similar, but there are slight differences between the two. Can your kid spot and circle the five hidden differences? They'll give their attention to detail a healthy work-out, while they're at it.
You can get this worksheets for FREE. And don't forget to have a PDF reader before you using this worksheets.
File format : PDF
Page : 1
Language : English
Paper size : A4
Download : 17. Spot The Differences – Airplane
For more worksheets, please visit https://worksheetsforkids.net or if you want to get in Indonesian version, please visit https://lembarkerja.com. Enjoy!