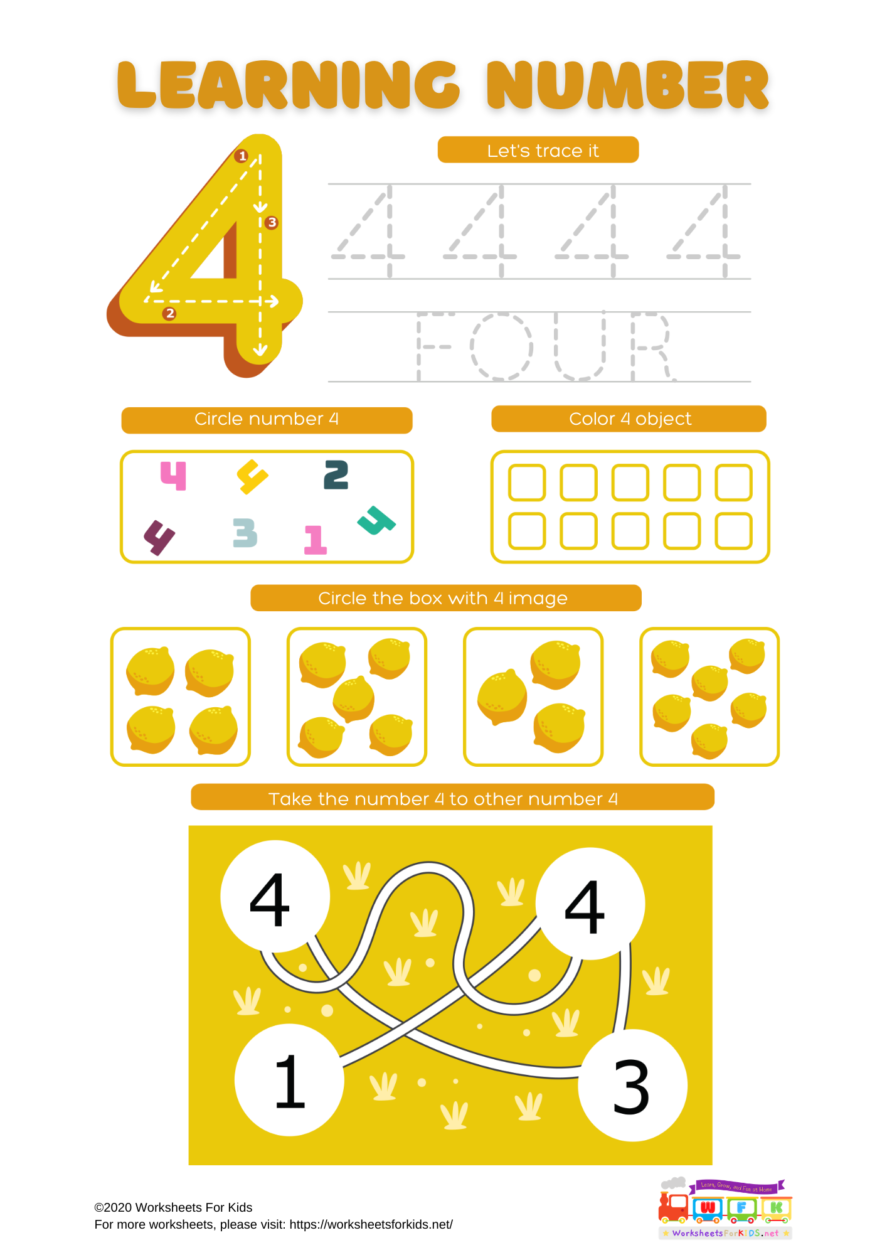 It's time to harvest the mangoes! How many mangoes do you see? Yes, it is four mangoes.
This worksheets offers practice writing whole numbers, counting objects, and making a graph. On this worksheets, kids trace the number 4 several times, then write their own. After tracing and writing the number, they count the number of pies they see in the picture, and record the information in a graph. It's very easy, right?
You can get this worksheets for FREE. And don't forget to have a PDF reader before you using this worksheets.
File format : PDF
Page : 2
Language : English
Paper size : A4
Download : 18. Writing Number -4
For more worksheets, please visit https://worksheetsforkids.net or if you want to get in Indonesian version, please visit https://lembarkerja.com. Enjoy!