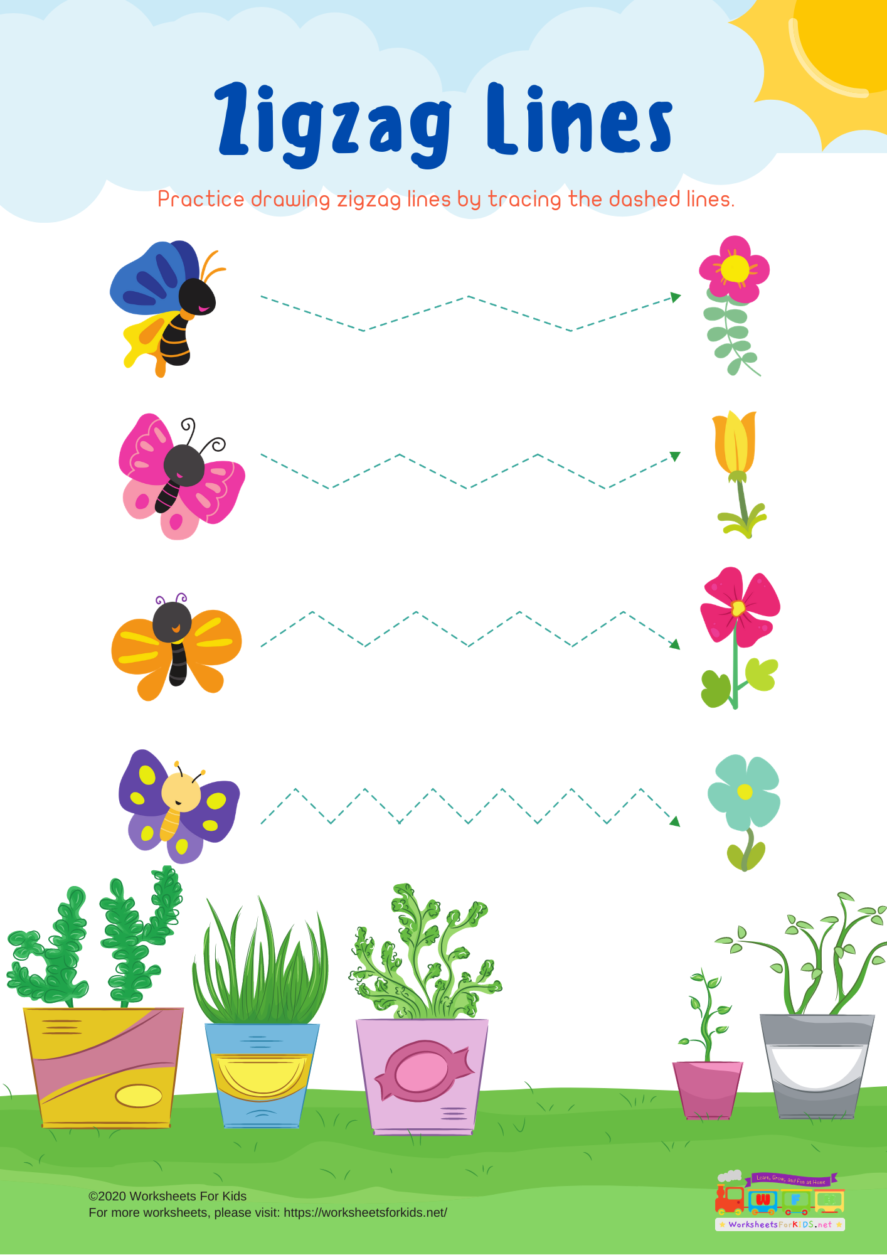 This is a beautiful garden. The butterflies fly in search of flowers. Let's draw zigzag lines to connect the butterflies and the flowers. This activity develop eye-hand coordination and fine motor skills.
You can get this worksheets for FREE. And don't forget to have a PDF reader before you using this worksheets.
File format : PDF
Page : 1
Language : English
Paper size : A4
Download : 30. Tracing Lines – Zigzag
For more worksheets, please visit https://worksheetsforkids.net or if you want to get in Indonesian version, please visit https://lembarkerja.com. Enjoy!