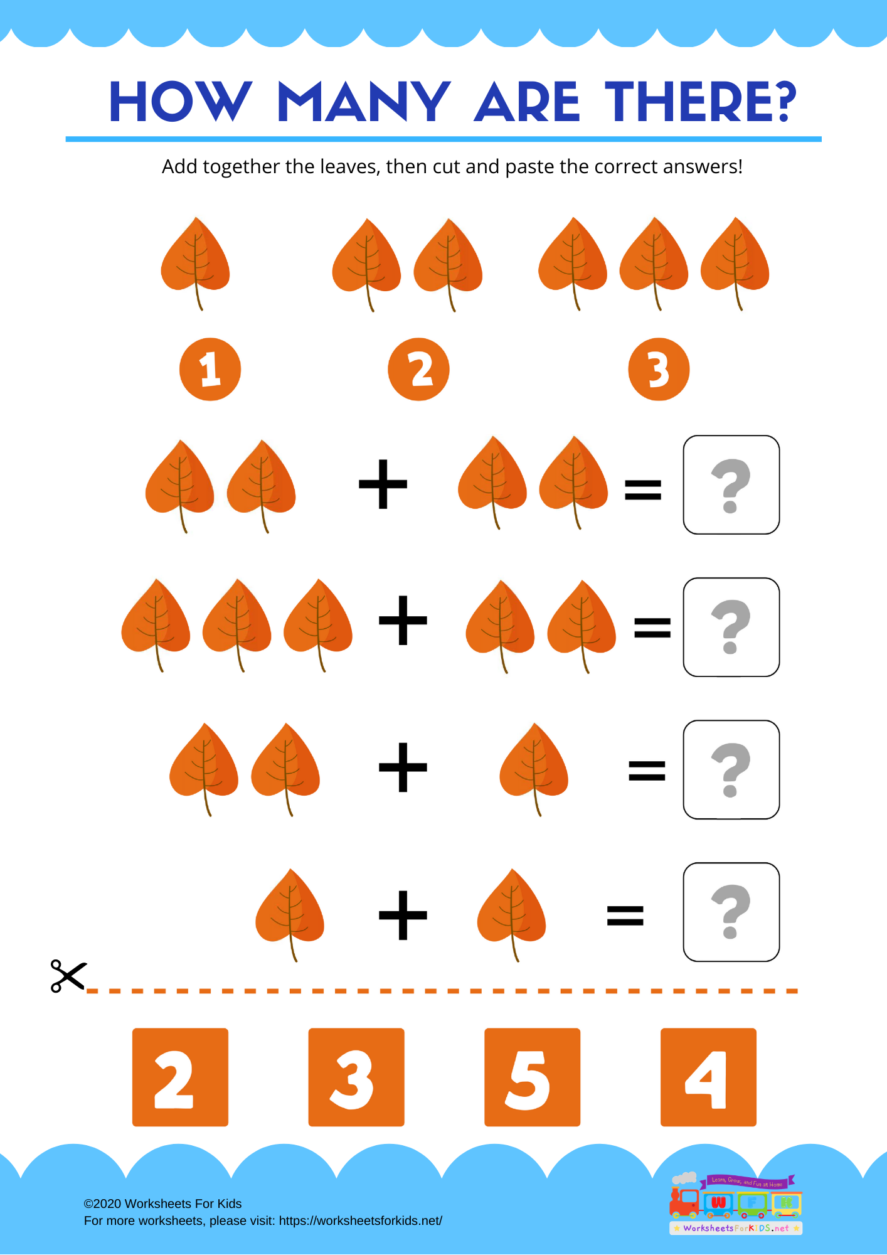 This cute, fun worksheet is a great way to get your preschooler counting, and also learning simple addition. Have your child count the number of leaf in each problem, then paste the correct answer on it.
You can get this worksheets for FREE. And don't forget to have a PDF reader before you using this worksheets.
File format : PDF
Page : 1
Language : English
Paper size : A4
Download : 26. Cut and Paste Counting: Leaves 2
For more worksheets, please visit https://worksheetsforkids.net or if you want to get in Indonesian version, please visit https://lembarkerja.com. Enjoy!