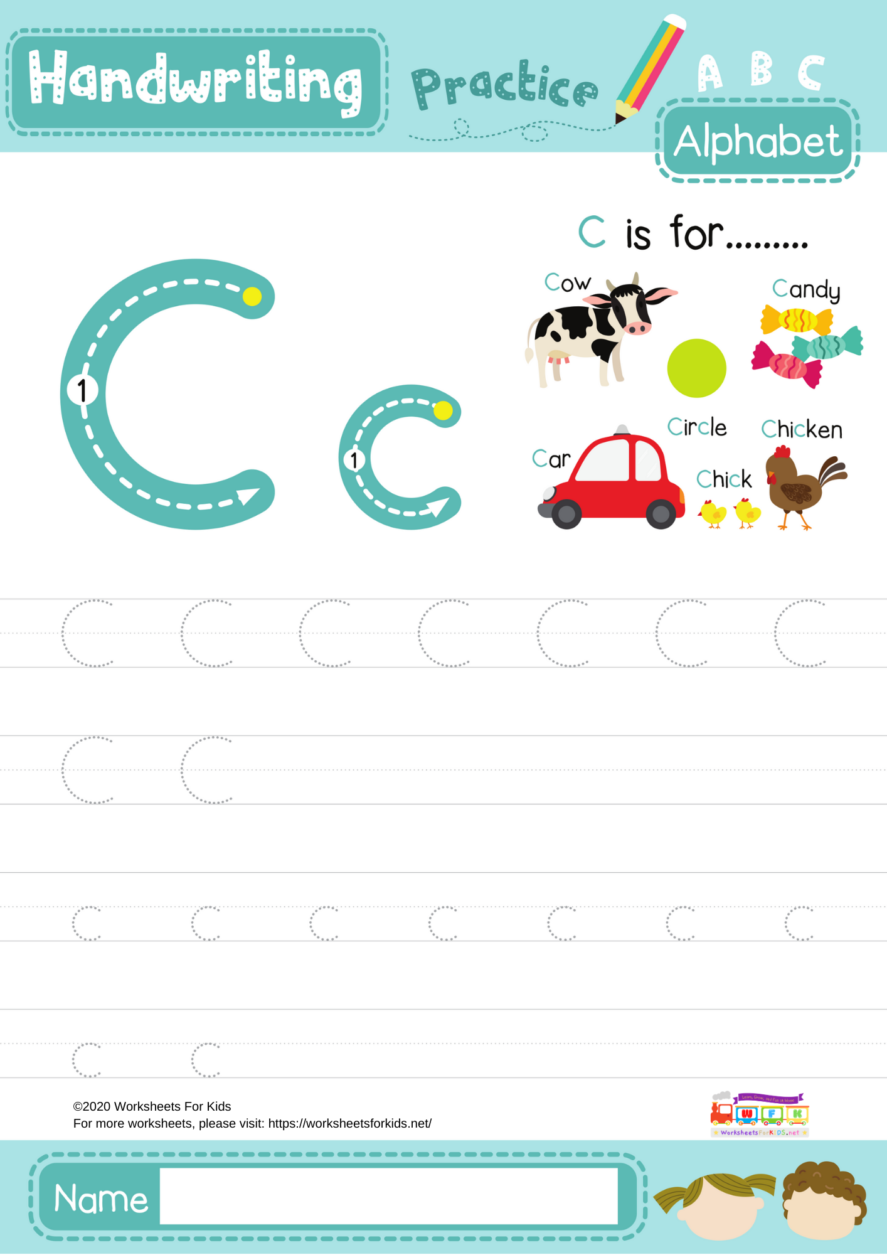 It is time to learn alphabet again. Now, we will learn letter c.
On these worksheets, help your kids to that C is for "car," "candy", "chair," "chicken," "circle," and "crown." This worksheet supports preschoolers and other early readers as they practice hearing beginning sounds and develop their phonological awareness. Then, they'll practice writing uppercase and lowercase C in these alphabets practice worksheet.
You can get this worksheets for FREE. And don't forget to have a PDF reader before you using this worksheets.
File format : PDF
Page : 3
Language : English
Paper size : A4
Download : 19. Learning Alphabet – Letter C
For more worksheets, please visit https://worksheetsforkids.net or if you want to get in Indonesian version, please visit https://lembarkerja.com. Enjoy!