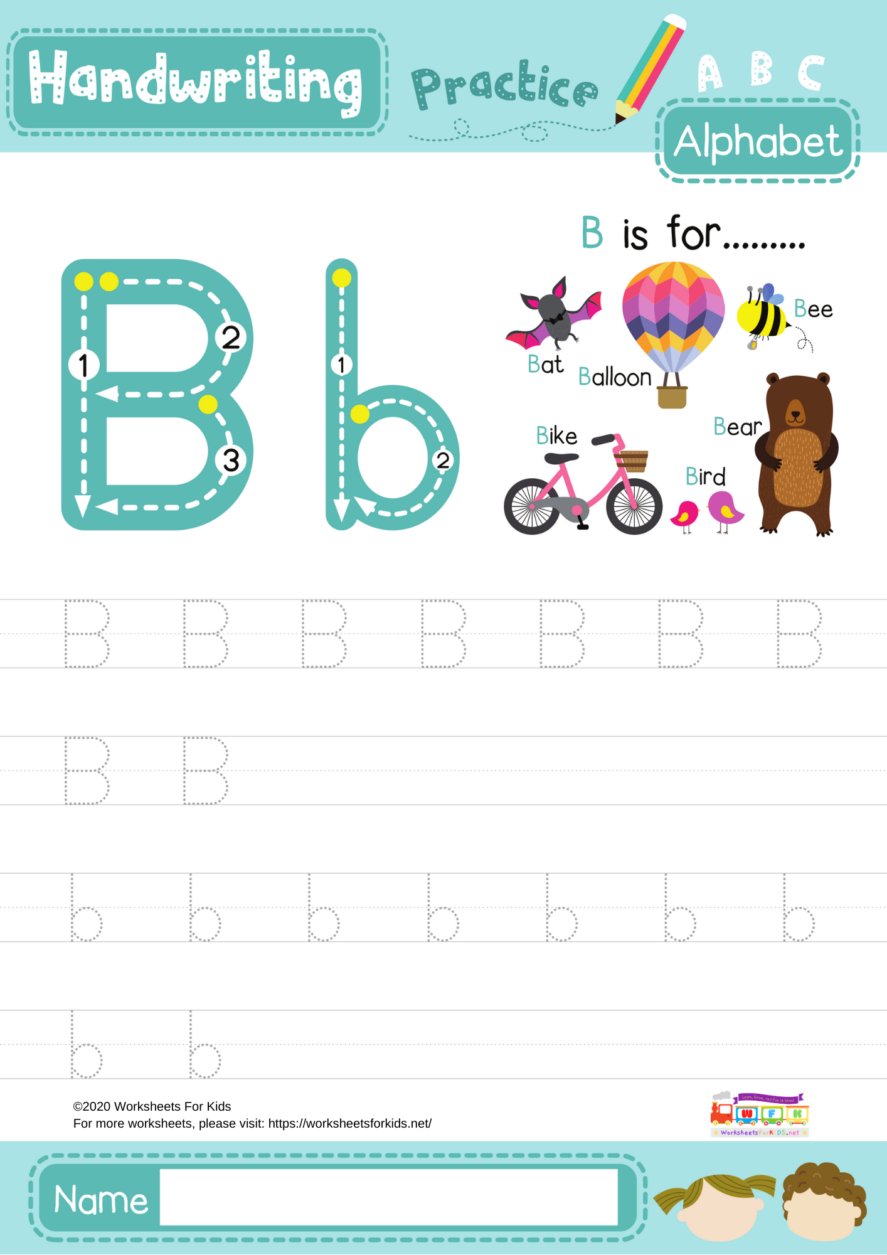 In these worksheets, your kids will be able to sound out, write, and recognize the letter b. The letter B is for "ball," "bike," "bat," and so much more. Introduce your child to the letter B with these fun coloring worksheets.
You can get this worksheets for FREE. And don't forget to have a PDF reader before you using this worksheets.
File format : PDF
Page : 3
Language : English
Paper size : A4
Link : 16. Learning Alphabet – Letter B
For more worksheets, please visit https://worksheetsforkids.net or if you want to get in Indonesian version, please visit https://lembarkerja.com. Enjoy!