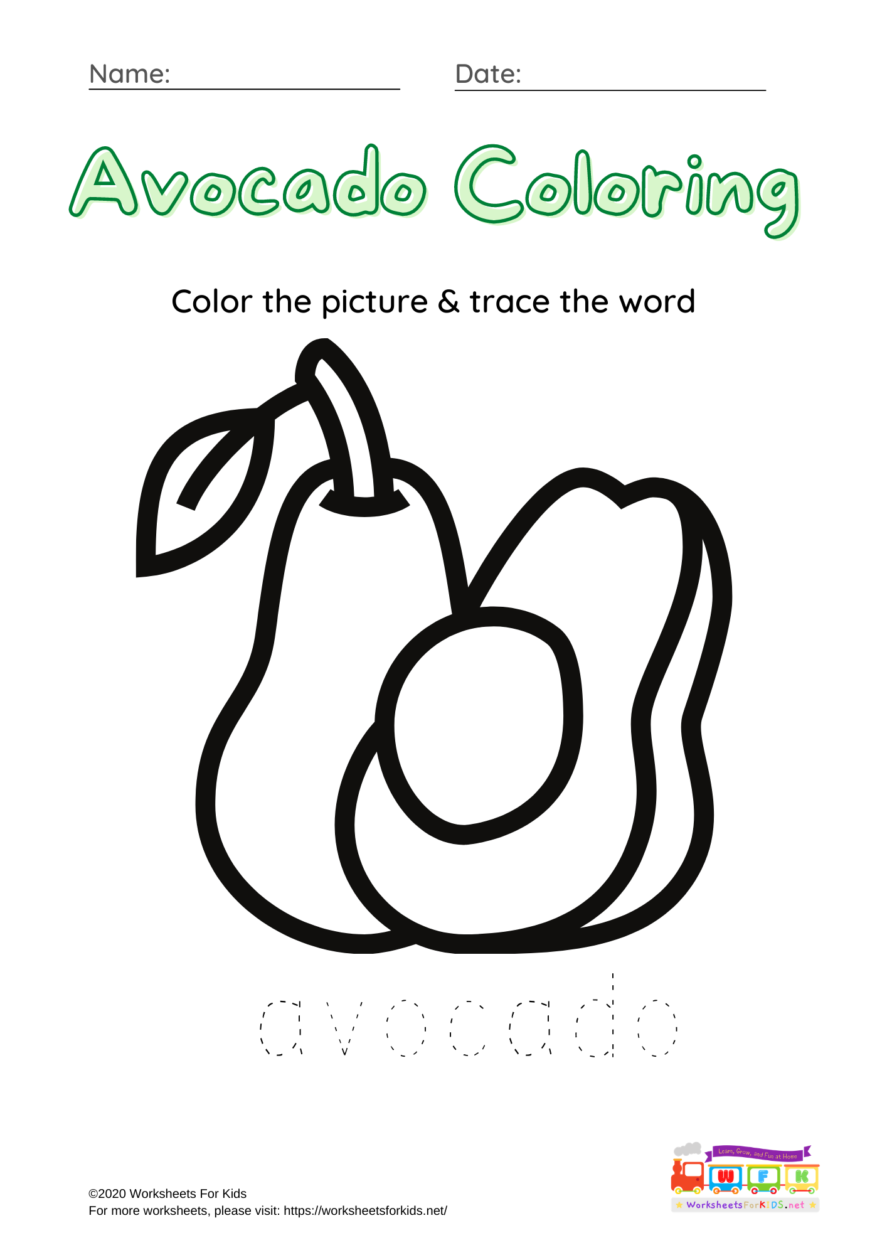 Here is our second coloring pages that you can download it for free. I's avocado. You can tell your kids a simple info about avocado (wikipedia must help you much about it), benefit of it, and how they can have it as diet menu. And, at the last sheet, teach them to connect the dots draw a perfect avocado.
You can get this worksheets for FREE. And don't forget to have a PDF reader before you using this worksheets.
File format : PDF
Page : 2
Language : English
Paper size : A4
Download : 14. Coloring – Avocado
For more worksheets, please visit https://worksheetsforkids.net or if you want to get in Indonesian version, please visit https://lembarkerja.com. Enjoy!