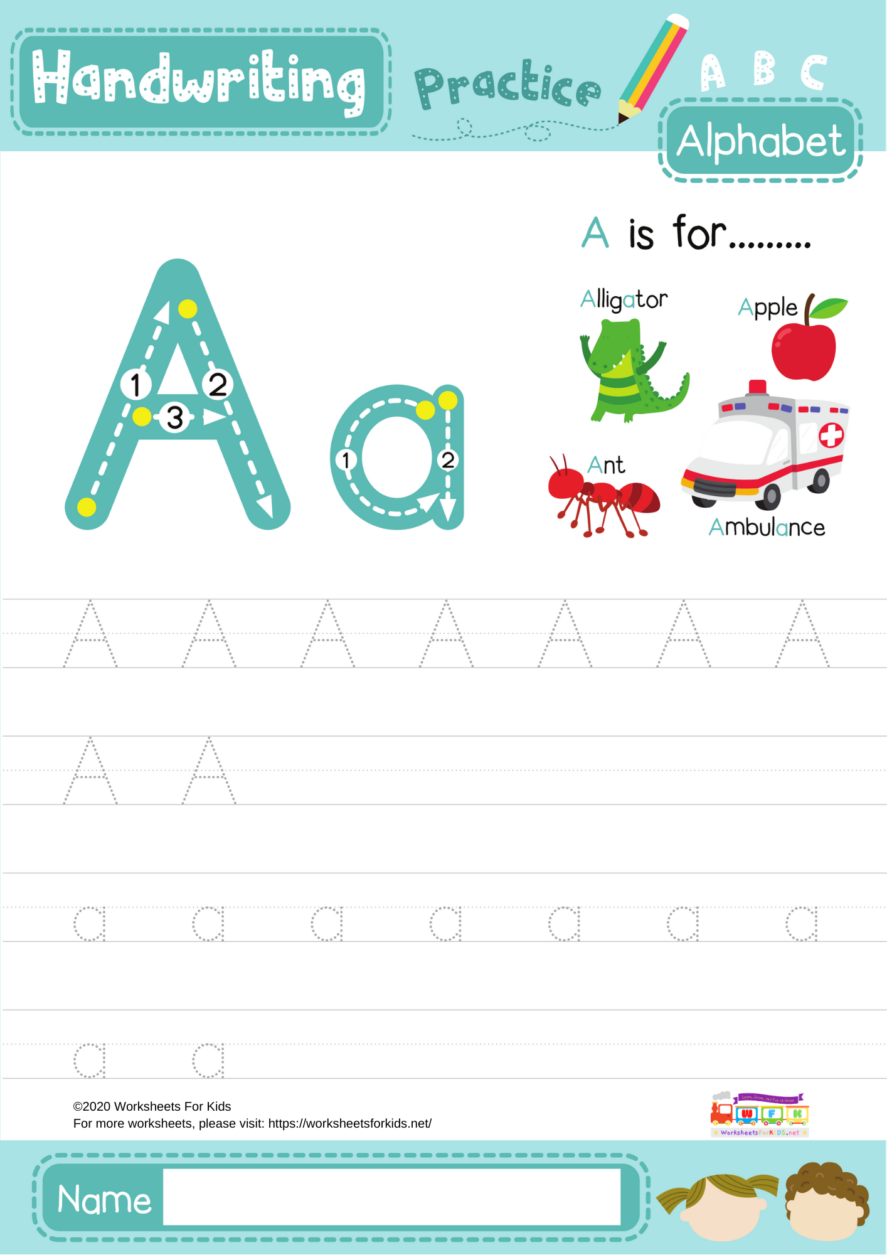 These worksheets asks your child to practice the letter a uppercase and lowercase. First, they will need to identify it. A is for apple. A is for airplane. You can give them more examples for anything that start with letter a. Teach them to trace the letter. Then, ask them to write the letter a on their own.
You can get this worksheets for FREE. And don't forget to have a PDF reader before you using this worksheets.
File format : PDF
Page : 3
Language : English
Paper size : A4
Download : 13. Learning Alphabet – Letter A
For more worksheets, please visit https://worksheetsforkids.net or if you want to get in Indonesian version, please visit https://lembarkerja.com. Enjoy!