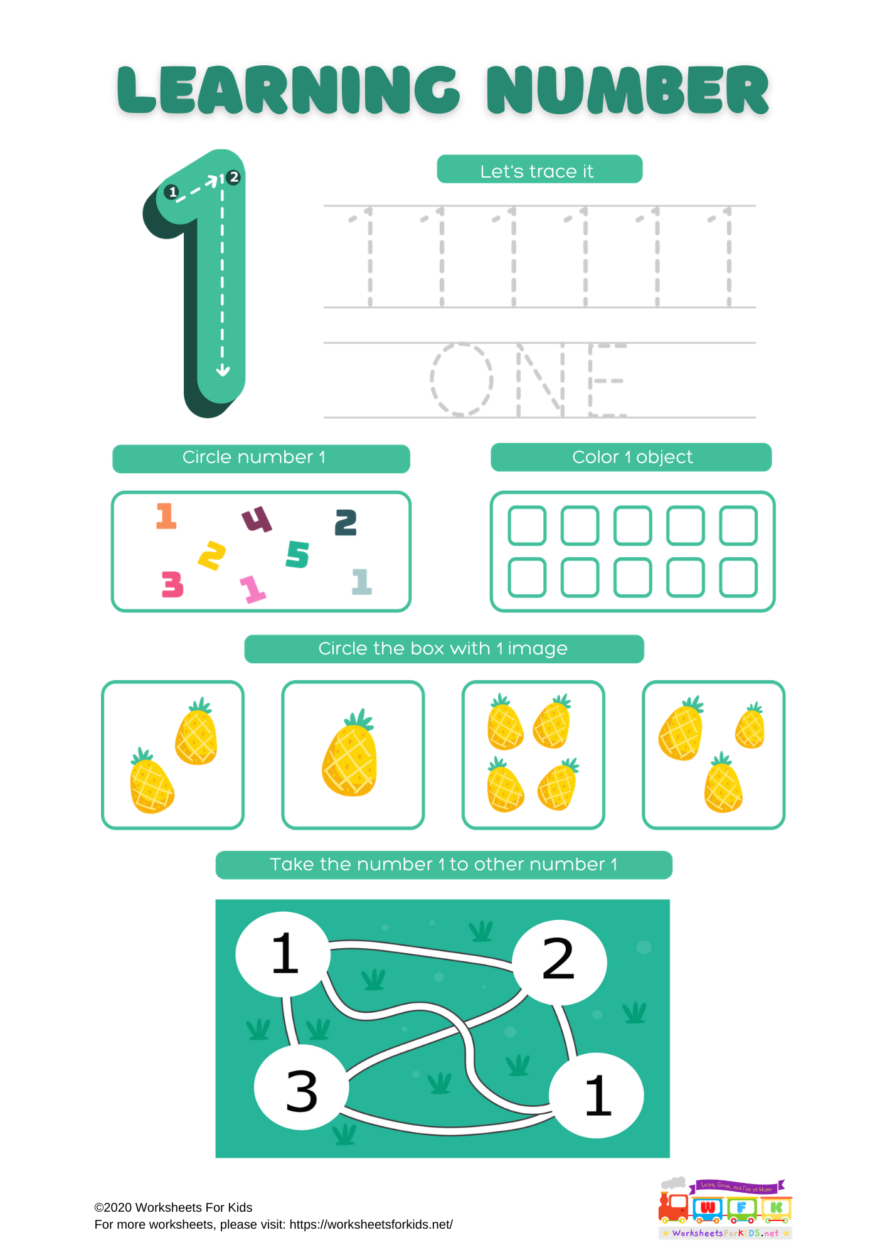 Did your kids learn about number? Let's teach your preschool to learn about numbers. I will give you some math worksheets to do with your kids at home.
On this worksheets, your kids color the horse and trace the number 1 several times, then practice to write it their own. And after tracing and writing the number, they count the number of image they see in the picture (one), and record the information in a graph. This worksheet offers practice writing whole numbers, counting objects, and making a graph.
You can get this worksheets for FREE. And don't forget to have a PDF reader before you using this worksheets.
File format : PDF
Page : 2
Language : English
Paper size : A4
Download : 11. Writing Number – 1
For more worksheets, please visit https://worksheetsforkids.net or if you want to get in Indonesian version, please visit https://lembarkerja.com. Enjoy!