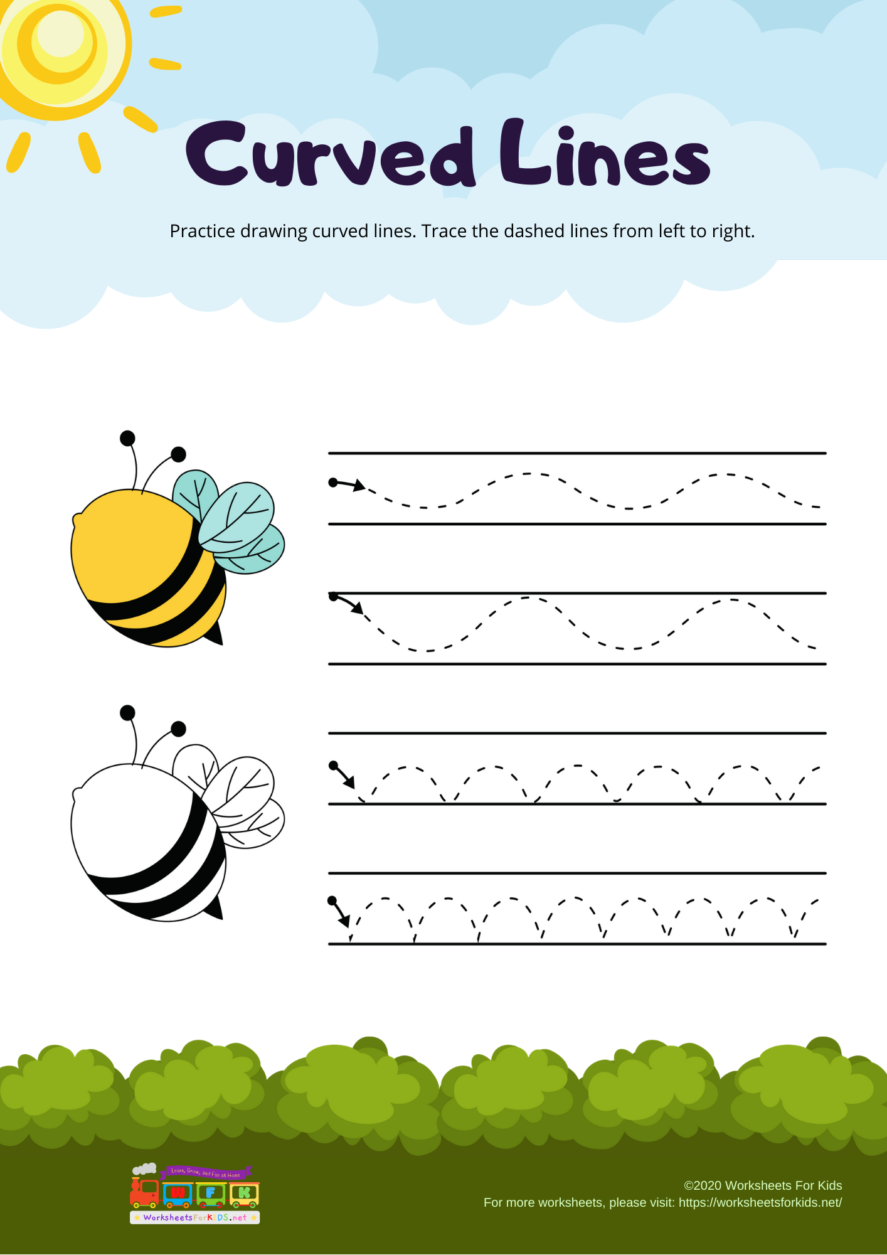 Hi! This time, we will teach our kids to practice tracing curved lines. Preschoolers can use this activity to prepare for letter writing and to strengthen pencil coordination.
You can get this worksheets for FREE. And don't forget to have a PDF reader before you using this worksheets.
File format : PDF
Page : 1
Language : English
Paper size : A4
Download : 10. Tracing Lines – Curved Line
For more worksheets, please visit https://worksheetsforkids.net or if you want to get in Indonesian version, please visit https://lembarkerja.com. Enjoy!